The CNNNJ website has undergone a substantial update. We've made improvements to enhance member's profiles, improve messaging, promote events, and allow messaging with guests. New features include:
Dynamically generated CNNNJ member profiles
Users can update their CNNNJ profile
HTML formatting of member profile biographical info
Enhanced social media integration
Block inserts of member profile photo and cover photo into any post
Dynamically generated user profiles
Users can update their user profile
HTML formatting supported in user profile biographical info
Enhanced social media integration
Block inserts of user profile photo and cover photo into any post
Member user profile is appended to blog posts
Meeting notices are now events
Event registration
Saving Events to user's Google Calendar
Event registrations and mailing list subscriptions coupled to the CNNNJ MailChimp email list
Improved member messaging
Guest authors
Guest subscribers
Multiple blog authors
Improved Search Engine Optimization (SEO)
These updates are intended to better promote and market members skills, and provide better networking with members and our community. We look forward to your feedback. To learn more, please see the following blogs:
Sincerely,

Jim Julian
Chair, CNNNJ
Owner, Jim Julian Unlimited, LLC
Jay Morreale
Vice-chair, CNNNJ
Member, p-brane LLC
I am an experienced product development expert, with expertise in both product and service industries. A degreed engineer (BSEE), I perform analog and digital electronic circuit design, software/mobile app/firmware development, database development, and 3D mechanical design. In engineering management, I resolve complex technology decisions, understand large technology purchases, and have managed large budgets. I understand FDA design controls and ISO requirements. I've managed products in a marketing capacity, and am an accomplished project manager. I know what constitutes "Done," understanding every technical and creative task.
Senior Member Institute of Electrical and Electronics Engineers (IEEE)
Member of the Apple Developer's Program
Amateur Radio Extra License
My leadership focus is strong yet personable. I have excellent team-building and conflict-management skills and know-how to develop technical staff.
For continuous improvement, I have multiple Six Sigma Green Belts, for both DMAIC/Lean and DFSS, and am a certified Six Sigma Black Belt (CSSBB).
My creative side includes writing, music, and photography. I have shown my fine-art photographs in regional area events. I am a drummer and a singer and have performed publicly in local bands.
"An engineer with a creative side."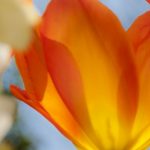 I have a small business providing electrical system engineering, design, R&D, modeling, prototyping, and networking services. Some of my past projects include an undersea power and communication junction box for an undersea observatory application, fiber optic delay line, an undersea transceiver design study, an actuator driver, and adapting software to control a 6 axis alignment robot.
Before consulting, I worked at AT&T bell laboratories and Lucent Technologies designing undersea telecommunication and optical networking hardware. I co-founded Red Sky Systems which made regional undersea systems.
When I'm not consulting, I study nanotechnology to develop my own products (graphene based terahertz light source). This effort has led to learning Mathematica for modeling device physics and learning to fabricate devices at a nanofab. To learn more, please see my profile on LinkedIn.