The CNNNJ website is powered by WordPress. WordPress is a free open-source content management system written in PHP [1]. It was created as blog publishing system, but now has extended into many other applications [2]. The WordPress content is stored in a MySQL database [3]. The WordPress functionality is extended by installing plugins. It's widely used and runs 60 million websites [4].
To add messaging and networking functionality to the CNNNJ site, the BuddyPress plugin was installed. BuddyPress is an open-source social networking software package [5]. BuddyPress extends the core WordPress functions by adding themes, plugins, and widgets. Many BuddyPress plugins were installed to enable registrations, make non-editable WP fields editable, add member types, sync BuddyPress to WordPress, and add custom fields and field types, for example.
WordPress plugins were installed to comply with the EU cookie law, manage media, restrict access, create, share, and manage events, edit pages and posts, pass event registrants to the CNNNJ email database, enhance authorship, spam management, search engine optimization, and provide internet security. The Molongui Authorship plugin enables guest authors, multiple authors, author boxes, and helps promote CNNNJ member content.
Every user will have a WordPress User Profile that is used to personal their login. Generally, the fields in the WordPress User Profile are not visible directly, but are used to configure what is displayed by WordPress, BuddyPress, or its plugins. Some of the of the plugins described above add customizable fields to the WordPress User Profile and are used by BuddyPress and other plugins to add features that include:
Last Activity
BuddyPress Profile
Notifications
Messages
Friends
Settings
The details on how to use these field to customize your WordPress User profile to create the visible BuddyPress driven member profile will be described in future blogs. User that have a current CNNNJ membership status have the features listed above, are subscribers to CNNNJ emails, and can author blog postings. Non-CNNNJ members can subscribe as our guest to receive our emails, and message members and other guests using the BuddyPress messaging platform.
---
I am an experienced product development expert, with expertise in both product and service industries. A degreed engineer (BSEE), I perform analog and digital electronic circuit design, software/mobile app/firmware development, database development, and 3D mechanical design. In engineering management, I resolve complex technology decisions, understand large technology purchases, and have managed large budgets. I understand FDA design controls and ISO requirements. I've managed products in a marketing capacity, and am an accomplished project manager. I know what constitutes "Done," understanding every technical and creative task.
Senior Member Institute of Electrical and Electronics Engineers (IEEE)
Member of the Apple Developer's Program
Amateur Radio Extra License
My leadership focus is strong yet personable. I have excellent team-building and conflict-management skills and know-how to develop technical staff.
For continuous improvement, I have multiple Six Sigma Green Belts, for both DMAIC/Lean and DFSS, and am a certified Six Sigma Black Belt (CSSBB).
My creative side includes writing, music, and photography. I have shown my fine-art photographs in regional area events. I am a drummer and a singer and have performed publicly in local bands.
"An engineer with a creative side."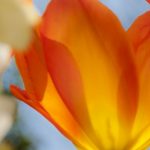 I have a small business providing electrical system engineering, design, R&D, modeling, prototyping, and networking services. Some of my past projects include an undersea power and communication junction box for an undersea observatory application, fiber optic delay line, an undersea transceiver design study, an actuator driver, and adapting software to control a 6 axis alignment robot.
Before consulting, I worked at AT&T bell laboratories and Lucent Technologies designing undersea telecommunication and optical networking hardware. I co-founded Red Sky Systems which made regional undersea systems.
When I'm not consulting, I study nanotechnology to develop my own products (graphene based terahertz light source). This effort has led to learning Mathematica for modeling device physics and learning to fabricate devices at a nanofab. To learn more, please see my profile on LinkedIn.