The SciFest is a STEM festival and is virtual this year. It will be held between September 26 and October 3, 2020. SciFest is open to everyone including K-12 students, families, educators, and college students and free, but registration is required. The exhibits are divided into zones that include:
Defense & Security
Energy
Engineering & Tech
Health & Medicine
Math & Computer Science
Natural Sciences
Space & Aviation
There is a College Career Center so college students looking for work can network with over a dozen companies so far (a LinkedIn profile and a resume might come in handy).
On the STEM Stage there will be demonstrations, interviews with astronauts, activities, experiments, music, and speakers on neuroscience, the natural world, and many speakers from NASA. I'm looking forward to it.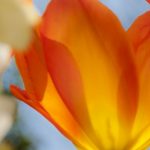 I have a small business providing electrical system engineering, design, R&D, modeling, prototyping, and networking services. Some of my past projects include an undersea power and communication junction box for an undersea observatory application, fiber optic delay line, an undersea transceiver design study, an actuator driver, and adapting software to control a 6 axis alignment robot.
Before consulting, I worked at AT&T bell laboratories and Lucent Technologies designing undersea telecommunication and optical networking hardware. I co-founded Red Sky Systems which made regional undersea systems.
When I'm not consulting, I study nanotechnology to develop my own products (graphene based terahertz light source). This effort has led to learning Mathematica for modeling device physics and learning to fabricate devices at a nanofab. To learn more, please see my profile on LinkedIn.